Our First Celebrity
The Concealed Cabinet goes Hollywood! Bret H. from Hollywood, CA -- you may know him better as Bret Harrison, star of the hit CW television series "Reaper" -- purchased a Large Maple Concealed Cabinet with white interior. Here are his pictures and quotes: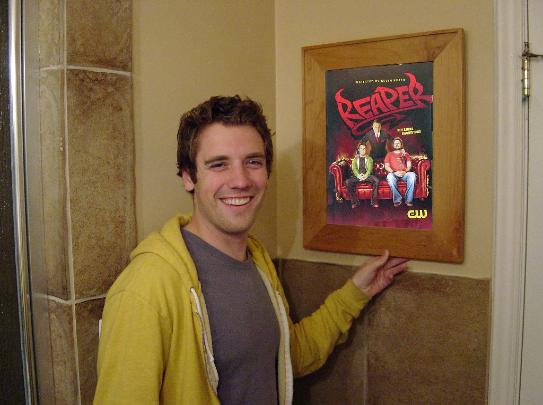 "What a great looking picture frame!"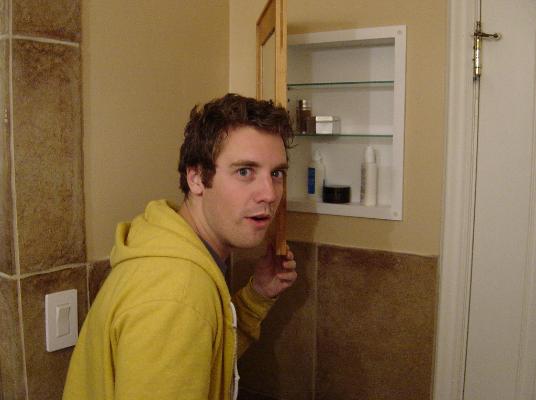 "Wait a minute... what's going on here?!"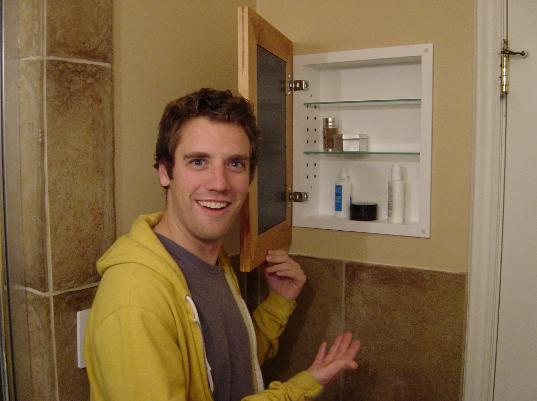 "Can you believe it?! There's a storage cabinet hidden behind it!"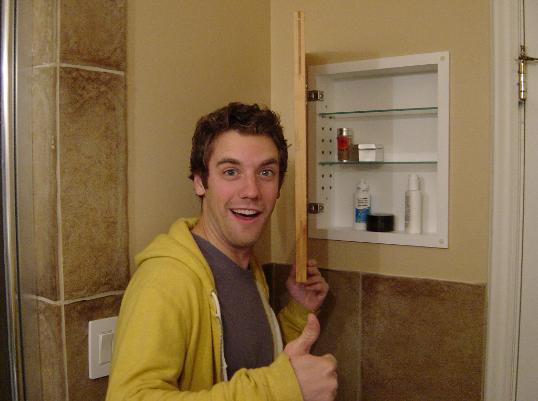 "Now I'll never have to worry about my home movies ending up on the internet. This is awesome!"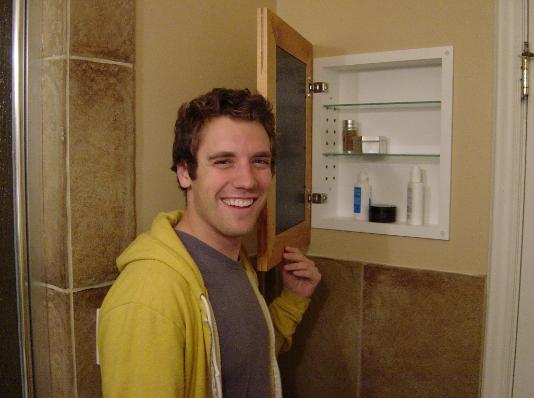 "All kidding aside, my bathroom is one of those ones that was designed for appearance over functionality. I've got a great looking open vanity with no drawers or doors, a beautiful mirror hanging above it, and an ugly, metal filing cabinet next to both because I didn't have a single spot to store anything out of sight. Thanks to my Concealed Cabinet, I can now hide tons of stuff and I don't have to have that tacky mirror on mirror look to do it."
Bret Harrison, Hollywood, CA
"PS - Everyone I've shown it to thinks it's the coolest thing ever.
PSS - I didn't make a cent for this, I swear!"
To buy the same cabinet Bret did, click here.